News, highlights, and events throughout the Americas

Phoenix Rising: The Entrepreneurs' Blueprint for Defying The Odds
Hurricane Andrew, the 9/11 terrorist attacks, the 2008 recession, and now the COVID pandemic. Miami has a rich history of birthing entrepreneurs amidst crisis. Melissa Medina, President of eMerge Americas, interviewed three Miami entrepreneurs: Steven Haas, architect of Miami Spice in the aftermath of 9/11 to revitalize the hospitality industry; Eddy Arriola, founder of Apollo Bank in the middle of the 2008 recession; and Claudia Duran, Managing Director of Endeavor Miami. Find out why and how they did it in this video of the virtual panel.
- Source: Coral Gables Chamber of Commerce
TikTok Deal to Sell U.S. Business Could Be Announced Today
TikTok has chosen a bidder for its U.S., New Zealand and Australian businesses, and it could announce the deal as soon as today. Microsoft, in partnership with Walmart, and Oracle are the two top contenders. The sale price is expected to be in the range of $20 billion to $30 billion. However, the deal could be slowed or derailed by the Chinese government, which updated its technology export list on Friday to include artificial intelligence technology used by TikTok.
- Source: CNBC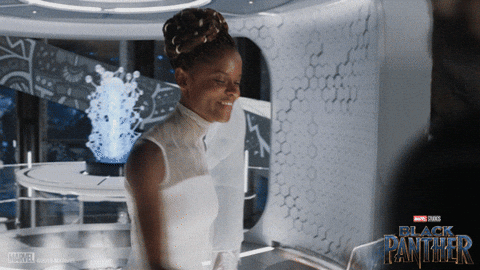 Chadwick Boseman's Impact on Representation in STEM
The untimely death of Chadwick Boseman has filled social media with tributes, the most touching of which are children mourning the loss of the 43-year-old star. Throughout the weekend, leaders within the media, film, and academic industries have weighed in on how Boseman's role in Black Panther made an indelible impact as a role model showcasing diversity and representation in STEM.
- Source: Forbes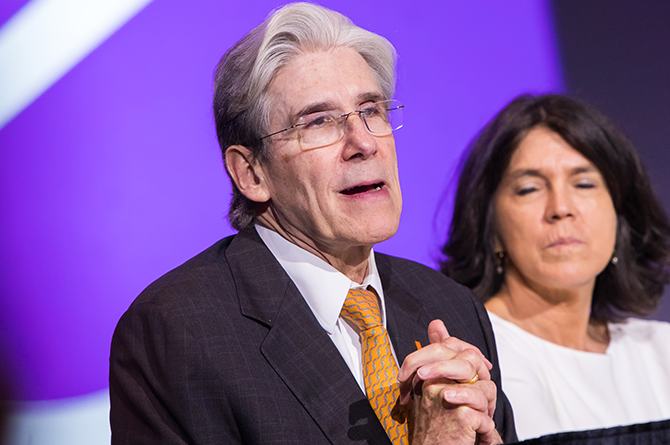 University of Miami Joined Hemispheric Consortium To Tackle Global Challenges
The Hemispheric University Consortium, formed in 2018 at the eMerge Americas conference, is an association of 14 top-tier universities throughout the U.S., Canada, Latin America, and the Caribbean. The University of Miami, one of the universities within the consortium, forms a part of the top research faculties that are uniting to tackle global social challenges such as the COVID-19 Hemispheric Response and the new Innovation Observatory, which showcases major research projects and infrastructure for innovation.

- Source: Hemispheric University Consortium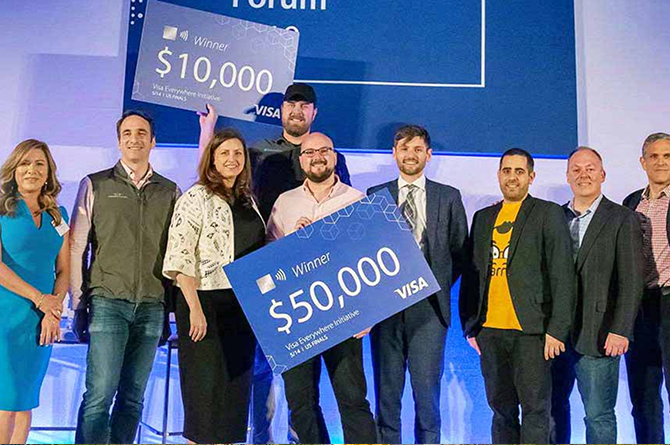 Startups Selected for 2020 Visa Everywhere Initiative LATAM Semifinals
Visa Everywhere Initiative (VEI) is a global innovation program that calls on startups to solve the payments and commerce challenges of the future. Meet the 30 startups selected among more than 300 applications across 27 countries that will participate in Visa Everywhere Initiative LAC 2020, an initiative in association with Finnovista. This year's VEI edition focuses on finding ways to support small and medium enterprises while helping create frictionless urban mobility solutions.
- Source: Visa Everywhere Initiative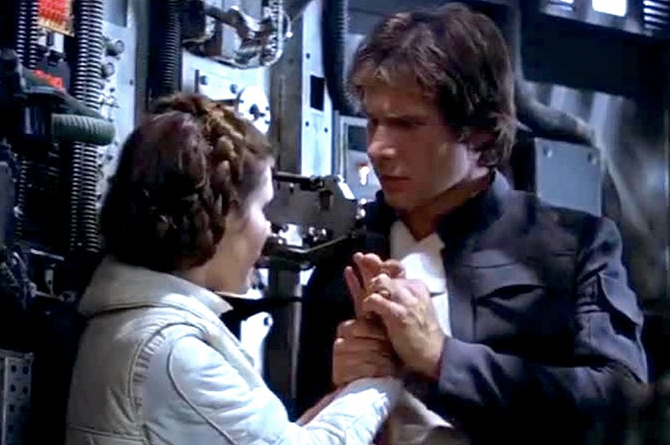 Opinion: Date Your Co-founder Before Proposing "Marriage"
Finding a co-founder is a daunting task, and seemingly a necessary one for solo founders. We sometimes get fixated on the idea of finding a co-founder even if we don't need one. Ask yourself: why are you really looking for one? Is it absolutely needed? Can you outsource the work that you need to get done, hire an employee, or do it yourself? A couple of pointers to inspire you and give you a different perspective.

- Source: GrowthClub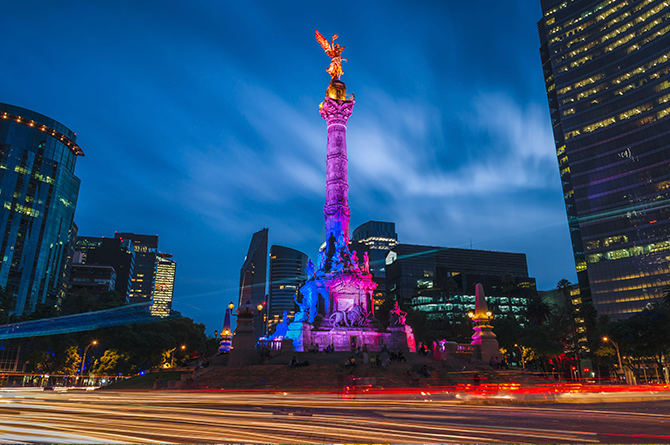 Is LATAM More Exciting to Start A Company Than Silicon Valley?
Venture capitalists poured US$4.6 billion of funding into Latin America last year. That may be a fraction of the US$130 billion invested in the US but it is an amount that has consistently doubled every single year since 2016. What makes Latin America so attractive?
For starters, it hosts an incredible market opportunity. With the incredibly large market, amazing startup community and ability to build super companies, Latin America is the next startup frontier.
- Source: Mexico Business


Reinventing Capitalism?
September 3rd | FIU Continuing Education via Zoom
One year ago, 181 CEOs of America's largest corporations overturned a 22-year-old policy statement that defined a corporation's principal purpose as maximizing shareholder return to commit to delivering value to all stakeholders. Despite the questionable progress to date, is there momentum to reinvent capitalism or are we going back to business as usual?
Adriana Machado, our presenter, is one of Latin America's most celebrated women business leaders and an outspoken advocate of the impact economy. She is a former CEO of GE Brazil and founder of Briyah Institute, a Benefit Corporation that bridges innovation, practice & purpose.
IDB President Luis Alberto Moreno and Softbank Group International CEO Marcelo Claure
September 8th| AS/COA via Zoom
Join Council of the Americas in a conversation with Luis Alberto Moreno, president of the Inter-American Development Bank (IDB) and Marcelo Claure, CEO of SoftBank Group International. The leaders will discuss critical issues impacting Latin America today including the importance of innovative and multi-sectoral initiatives to advance the recovery and development of Latin America and the Caribbean in a post-pandemic world.
Challenges and Potential Opportunities for Women & Black Founders in the Private Equity and Venture World
September 9th | Women's Association of Venture & Equity via Zoom
You are invited to WAVE's Inaugural Event for the South Florida Chapter. Partnering with PEWIN and How Women Invest, we are pleased to host a series of three virtual discussions to explore gender and racial diversity in the investment world.
People En Español: Poderosas 2020 Virtual
Sept 19th + Sept 26th | People En Español via Zoom
Join thousands of motivated and determined women for a spectacular two-day online experience. Boost your personal and professional development. Participate in enriching panel discussions and workshops with leading, innovative, and pioneering Latinas in the world of business and entertainment.
TECH TALK: Tech Startups & Raising Capital
Sept 21st | South Florida Tech Association via Zoom
South Florida Tech Talks are weekly happy hours to network, learn and engage with local technology & entrepreneurial leaders that have experiences to share. Join this talk from John Igoe, an experienced corporate lawyer with an extensive experience working with startup companies and entrepreneurs as they form and grow their businesses. He will address structure issues including: choice of entity, allocation of equity, relationships among founders, critical organization tasks, protecting IP, pitches to investors, and letters of intent.
Building a Culture of Preparedness: the FAIR Foundation Virtual Conference Series
Sept 23rd- Oct 29th | FAIR Foundation via Zoom
Building a Culture of Preparedness- FAIR Foundation Virtual Conference Series is a six week virtual event that will provide solutions on how stakeholders can unite to promote consumer education, resiliency through mitigation, improved disaster preparedness, closing the insurance protection gap, and developing action plans and strategies for meaningful progress and cultural change. Attendees and speakers include realtors, emergency managers, engineers, mitigation professionals, insurers and reinsurers, insurance agents, construction and technology companies, and local governments.
ShellHacks Hackathon | Florida's Largest Hackathon
Sept 25th- Sept 27th | Florida International University
Register to participate in Florida International University's upcoming signature event and the largest hackathon in Florida, ShellHacks! In its fourth year, ShellHacks will bring over 1,000 students together virtually to learn new technologies and build innovative solutions. They will be joined by mentors and recruiters from our corporate sponsors, so far including Google, Microsoft, Twitter, Facebook, and others. Our mission is to empower our diverse and talented community of student developers in Miami, who come from mostly underrepresented groups in tech.

eMerge Americas 2333 Ponce de Leon Blvd Miami FL
You received this email because you are subscribed to Newsletters from eMerge Americas

Update your email preferences to choose the types of emails you receive.

You can unsubscribe at any time.