News, highlights, and events throughout the Americas

Oracle Wins Bid for TikTok in U.S., Beating Microsoft Deal
Oracle has been announced as TikTok's "trusted tech partner" in the U.S., and the deal is likely not to be structured as an outright sale, the people said. The next step is for the White House and the Committee on Foreign Investment in the U.S. to approve the deal, said one of the people, adding that the participants believe it satisfies the concerns around data security that have been previously raised by the U.S. government.
- Source: Wall Street Journal
Surviving Disaster Gave This Miami Founder a New Lease on Life
Surviving the devastating Haiti earthquake in 2010 put things in perspective for Dieuveny "DJ" Jean Louis. A live music event planner at the time, Louis had returned to his native Haiti from Miami to plan a benefit concert. When the earthquake hit, his hotel collapsed, killing more than 50 people. Today, Louis is founder and CEO of Miami-based Toast Distillers, which he launched in 2015. When the COVID-19 pandemic reached the U.S. in March, Toast quickly pivoted to begin producing hand sanitizers, shipping its first pallets by March 25. It sold to retailers and to the states of Florida and South Carolina and donated to the Army, Navy, University of Miami, and Boys & Girls Clubs in Miami-Dade County.
- Source: Inc.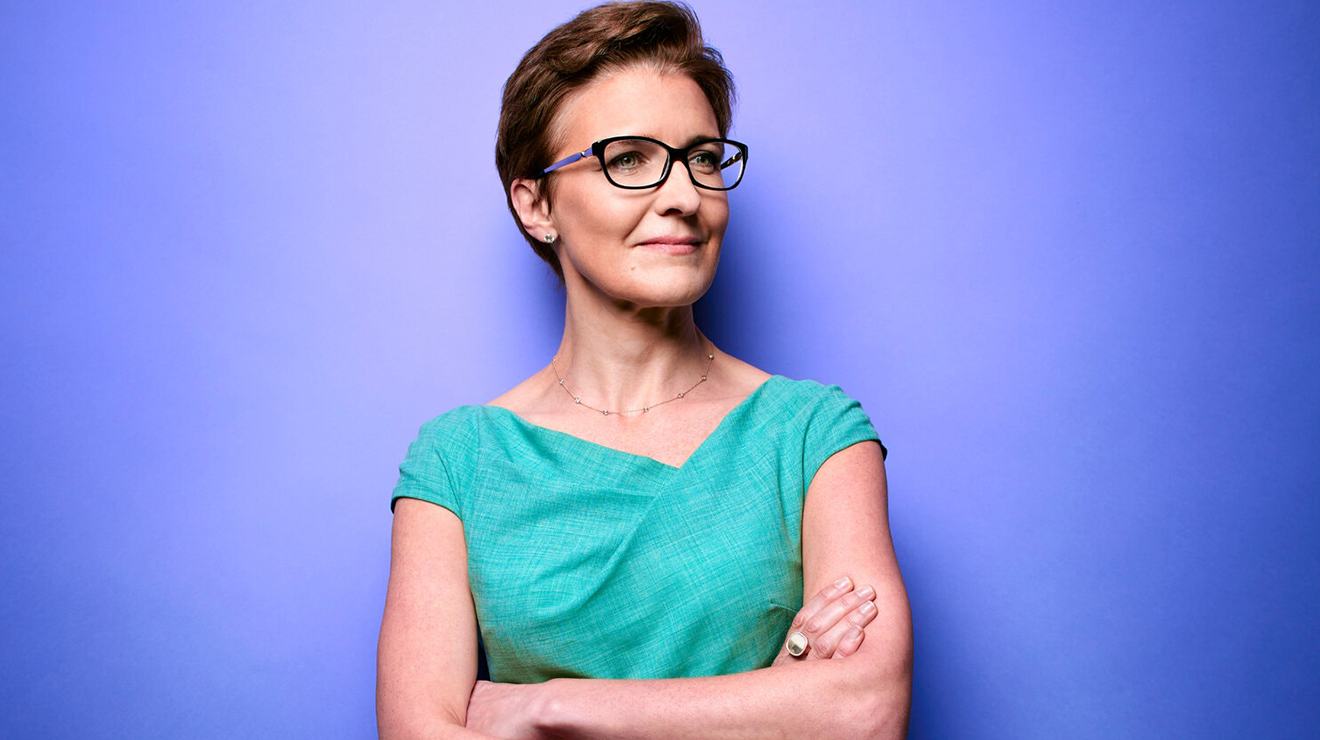 Citigroup's Fraser to Be First Woman to Lead a Big Wall Street Bank
Come February, Jane Fraser will become the first woman to lead a major financial institution in the United States when she takes the reins at Citigroup, the country's third-largest bank. Ms. Fraser, who has been at Citi for 16 years and runs its biggest global division, the consumer bank catering to individual customers, will succeed Michael Corbat as chief executive. Fraser's ascension is groundbreaking on Wall Street, which has never quite shaken off its longstanding reputation as a boys club, with men dominating the upper ranks of banks and other financial firms, despite efforts to recruit and promote more women.
- Source: The New York Times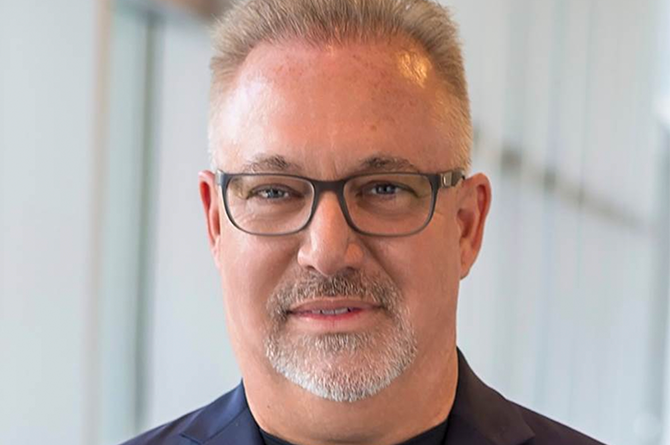 MDLIVE Raises $50 Million in Funding. Is an IPO Next?
MDLIVE, one of the largest and fastest-growing telehealth companies in the country, announced the closing of a $50 million crossover equity investment from Sixth Street Growth, the growth investing arm of San Francisco-based global investing firm Sixth Street Capital. Is an IPO in the South Florida health-tech company's future? MDLIVE Chairman and CEO Charles Jones told STAT News last month that the company is aiming to go public early next year.

- Source: Refresh Miami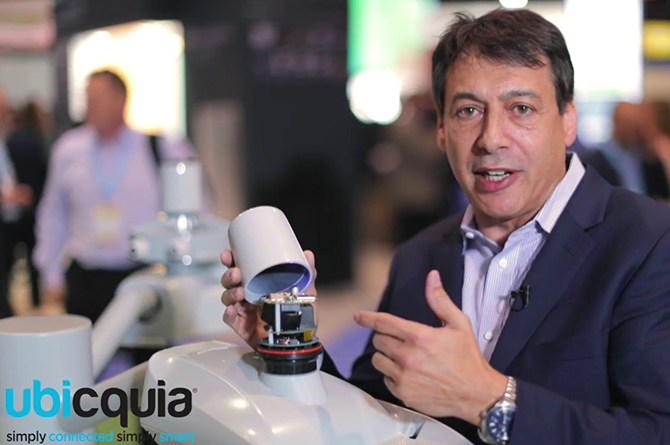 South Florida-based Ubicquia Completes $30 Million Series C Funding Round
Ubicquia®, a global leader in smart city, small cell and smart grid solutions that make cities smarter, safer and more connected, has announced it has completed its $30 million Series C funding round with participation from Florida-based Fuel Venture Capital and existing investors. The Series C growth investment is focused on accelerating Ubicquia's small cell and smart grid product offerings, along with increasing its working capital to address expanded manufacturing and order volumes.
- Source: Ubicquia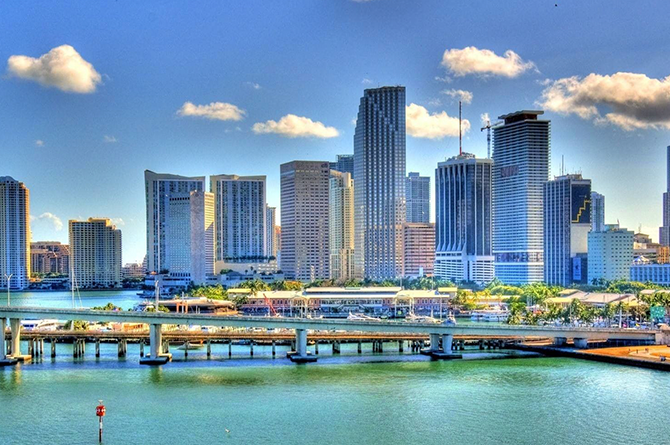 2021 Best Tech Startups in Miami That Are Independent & Privately-owned
The Tech Tribune staff has compiled the very best tech startups in Miami, Florida that are independent, privately-owned, and no more than 10 years old. In doing their research, they considered several factors including but not limited to: revenue potential, leadership team, brand/product traction, and competitive landscape.

- Source: Tech Tribune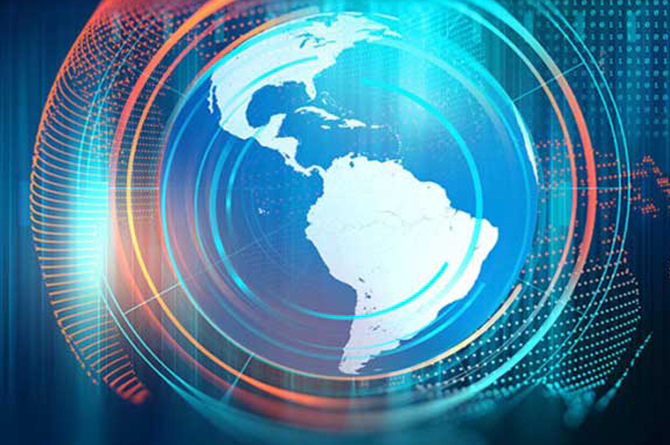 1H2020 Report on Latin American Private Capital Fundraising, Investing, & Exits
Despite the difficulties introduced by COVID-19, Latin America private capital fundraising increased by 30% in 1H2020, compared with the same period in 2019. Private capital investment totals declined to USD3.6b year-over-year, however, exits in Latin America accelerated to USD5.1b, the best first-half total since 2011.
- Source: LAVCA


Miami.Tech Works Orientation & Live Discussion
September 17th | Miami-Dade Beacon Council via Zoom
Let's get Miami back to work and trained for technology jobs of today and tomorrow! MiamiTech.Works is platform created to help Miami-Dade residents displaced by the pandemic crisis and those looking to gain new technology skills. Join Miami Dade Beacon Council, General Assemb.ly, Career Score, Kaseya, 4Geeks Academy, Look at the Data and other partners to learn about this one-stop-shop for local tech jobs, workshops, opportunities to learn new career development skills and live coaching sessions. Hosted by the Miami Dade Beacon Council Technology Committee.
Philanthropy & Giving in the Cuban-American Community
September 17th | FIU via Zoom
Melissa Medina, President of eMerge Americas, joins a panel with Ana Marie Argilagos, President of Hispanics in Philanthropy, and Tony Argiz, Chairman & CEO of Morris, Brown, Argiz, and Farra.
People En Español: Poderosas 2020 Virtual
Sept 19th + Sept 26th | People En Español via Zoom
Join thousands of motivated and determined women for a spectacular two-day online experience. Boost your personal and professional development. Participate in enriching panel discussions and workshops with leading, innovative, and pioneering Latinas in the world of business and entertainment.
TECH TALK: Tech Startups & Raising Capital
Sept 21st | South Florida Tech Association via Zoom
South Florida Tech Talks are weekly happy hours to network, learn and engage with local technology & entrepreneurial leaders that have experiences to share. Join this talk from John Igoe, an experienced corporate lawyer with an extensive experience working with startup companies and entrepreneurs as they form and grow their businesses. He will address structure issues including: choice of entity, allocation of equity, relationships among founders, critical organization tasks, protecting IP, pitches to investors, and letters of intent.
Building a Culture of Preparedness: the FAIR Foundation Virtual Conference Series
Sept 23rd- Oct 29th | FAIR Foundation via Zoom
Building a Culture of Preparedness- FAIR Foundation Virtual Conference Series is a six week virtual event that will provide solutions on how stakeholders can unite to promote consumer education, resiliency through mitigation, improved disaster preparedness, closing the insurance protection gap, and developing action plans and strategies for meaningful progress and cultural change. Attendees and speakers include realtors, emergency managers, engineers, mitigation professionals, insurers and reinsurers, insurance agents, construction and technology companies, and local governments.
ShellHacks Hackathon | Florida's Largest Hackathon
Sept 25th- Sept 27th | Florida International University
Register to participate in Florida International University's upcoming signature event and the largest hackathon in Florida, ShellHacks! In its fourth year, ShellHacks will bring over 1,000 students together virtually to learn new technologies and build innovative solutions. They will be joined by mentors and recruiters from our corporate sponsors, so far including Google, Microsoft, Twitter, Facebook, and others. Our mission is to empower our diverse and talented community of student developers in Miami, who come from mostly underrepresented groups in tech.
Closing The Gaps: Driving Diversity & Inclusion in VC
Sept 29th | Consulate General of Canada, Miami via Microsoft Teams
The Consulate General of Canada, Miami, along with eMerge Americas, the Canadian Venture Capital Association (CVCA) and the Florida Venture Forum are proud to present a virtual event featuring an expert panel entitled "Closing the Gaps: Driving Diversity & Inclusion in VC."
Join us for this free virtual event, moderated by Felice Gorordo, CEO of eMerge Americas. We'll present recent data from studies of the Canadian and US ecosystems as it relates to Diversity & Inclusion (D&I).
Miami LIVE
October 13th-15th | French American Chamber of Florida Virtual Conference
Welcome to "MIAMILIVE" 2020 by the French American Chamber of Florida. We are very proud and excited to welcome you as a guest for our "Online Business Tour". You will be able to connect worldwide with founders, entrepreneurs, Institutional Investors, Venture Capitals, Incubators, Associations from United States, Latin America and France. We are looking forward to e-meeting you on October 13th, 2020 for three days of one-on-one meetings, expo-booths discovery and round tables with our 40 speakers.

eMerge Americas 2333 Ponce de Leon Blvd Miami FL
You received this email because you are subscribed to Newsletters from eMerge Americas

Update your email preferences to choose the types of emails you receive.

You can unsubscribe at any time.