News, highlights, and events throughout the Americas

Magic Leap's CEO Peggy Johnson: Female CEOs are Not Jumping Off "Glass Cliffs"
Sensing trouble, when Johnson assumed the role of CEO at Magic Leap, many onlookers used the phrase "glass cliff" to indicate the belief that Johnson was taking on leadership of a failing company and thus doomed to fail herself. "I don't worry at all about it," Johnson said in response to these concerns. "And frankly, sometimes it's exhausting that that word is put forward when a woman steps into a CEO job. I chose this. And I chose it because of all of the elements that were in place."
- Source: Fortune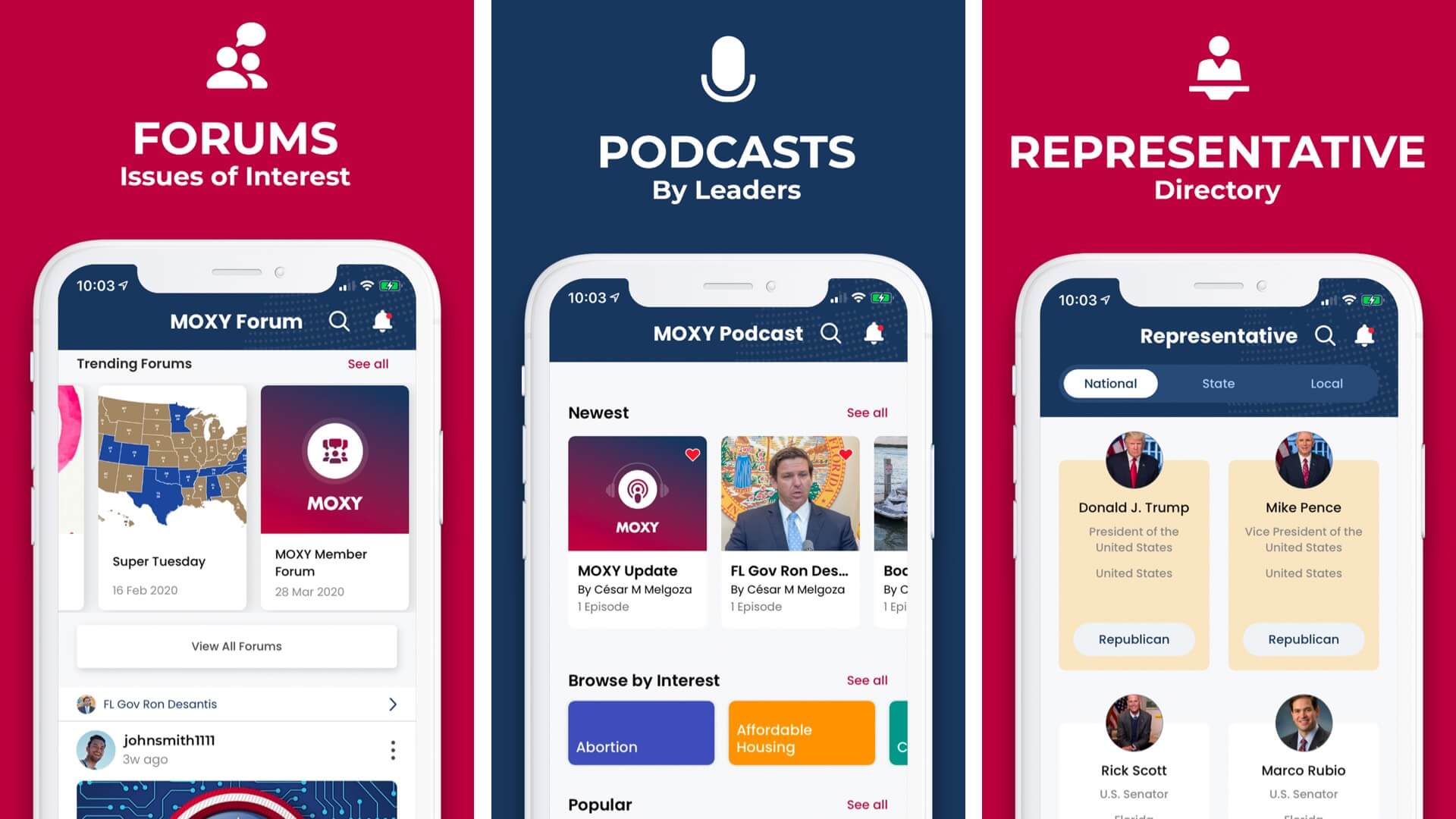 Miami Entrepreneur Launches Nonpartisan Civic Engagement App
Do you ever feel overwhelmed by the dearth of information surrounding politics, new bills, causes, and what politicians stand for? Sometimes it feels like you'd have to have a degree in Political Science just to figure out today's landscape. But a new startup based in Miami is aiming to bring it all to one place. Moxy – a play off the word democracy – is a non-partisan app that aims to centralize political information and increase civic engagement. It operates like a virtual ecosystem with a social component similar to that of Facebook.
- Source: Refresh Miami

9 VCs in Madrid & Barcelona Discuss the COVID-19 Era and Look to Future
Following the financial crisis, the Spanish government supported the creation of startups with the launch of FOND-ICO GLOBAL, a €1.5 billion fund-of-funds in 2017, which put €800 million into the market that year. Three years later, the fastest-moving sector is tech. In 2018, Spain counted 4,115 active startups. Barcelona has seen a boom in startups and support systems, with companies based there raising €2.7 billion between 2015 and 2019, almost doubling Madrid's figure.

- Source: TechCrunch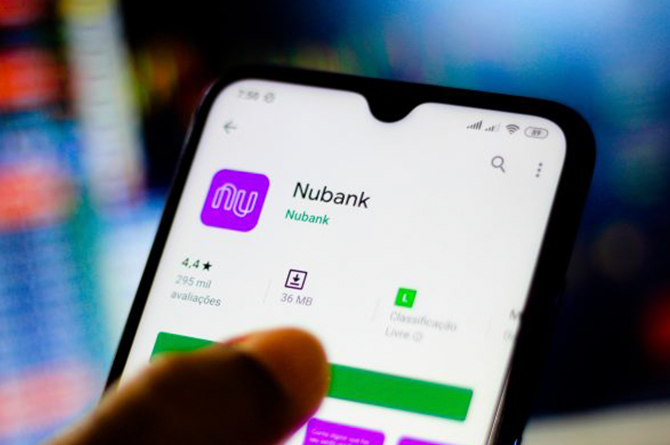 Nubank Appears Primed to Launch in Colombia After Mexico Expansion
While no official plans have been publicized, Peruvian newspaper La República unearthed commercial registrations that point toward the Brazilian neobank's forthcoming entrance in the market, per BN Americas. A Colombian expansion would mark Nubank's third market, following Brazil and Mexico. It also boasts a development hub in Argentina, though a full rollout was postponed amid the country's economic downturn.
- Source: Business Insider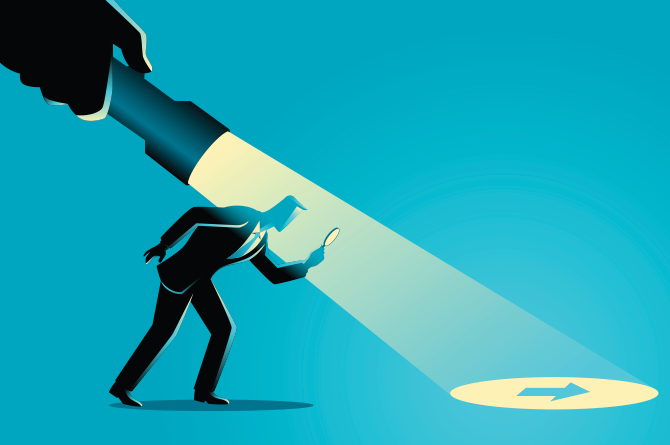 How To Help Frazzled Employees Refuel for Another Stretch of Uncertainty
Adrenaline got you through the first six months of the pandemic, compassion will get you through the next six months. How can leaders support a team that's juggling work, child care, and countless other challenges? Now six months into the pandemic--with no discernible end in sight--that task is all the more urgent.
- Source: Inc.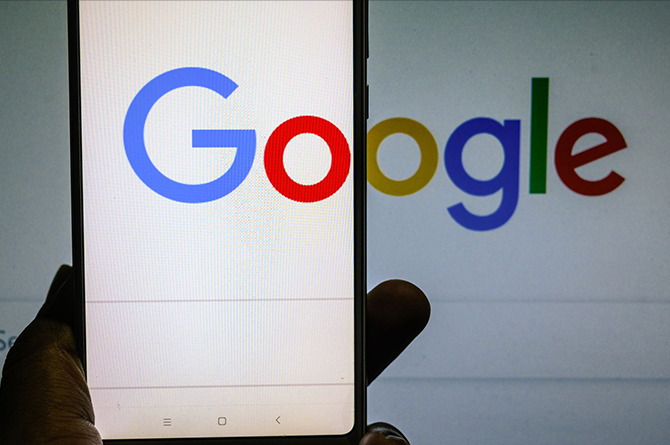 Google is Paying More than $1B for Publishers to Curate Quality Content
Google will pay publishers more than $1 billion over the next three years to create and curate high-quality journalism for a new set of features called Google News Showcase, executives tell Axios. This is Google's biggest ever financial commitment to the news industry.
- Source: Axios


Watch eMerge Americas Virtual Content Now On Demand
If you missed last week's virtual event entitled "Closing the Gap: Driving Diversity & Inclusion in VC," you can watch the full dynamic conversation on our YouTube channel. eMerge Americas CEO, Felice Gorordo, moderated a panel discussion with four tech leaders in South Florida and Canada to unearth how venture capital firms have a unique opportunity to shape the future through their funding decisions.
What concrete steps can companies take to ensure diverse representation at the leadership level?

What are the risks firms face if Diversity and Inclusions initiatives aren't at the forefront of their company's benchmarks and priorities?

What are tell-tale signs that a female and/or BIPOC entrepreneur should look out for to determine if an investor is a good fit?


US-Mexico Relations: What's Next After USMCA
October 9th| eCornell University
The United States and Mexico are more than just neighbors: The two nations have a long history of cooperation around diplomacy, security, and trade. In fact, the latter has never been more important, with Mexico now the largest trade partner to the United States.
In January, the new U.S.-Mexico-Canada Agreement (USMCA) was signed into law, replacing the North American Free Trade Agreement (NAFTA) and solidifying the agreement between Mexico and the U.S. The relationship between these two neighbors has been and will continue to be vital to both countries' prosperity. But what are the prospects for the two countries' key issues in their bilateral agenda, such as trade, migration, and security? And how might the U.S. presidential election affect this critical relationship?
Technology Trends: Reducing Risk Through Mitigation Technology
Oct 13th- Oct 14th | FAIR Foundation via Zoom
Building a Culture of Preparedness- FAIR Foundation Virtual Conference Series is a six week virtual event that will provide solutions on how stakeholders can unite to promote consumer education, resiliency through mitigation, improved disaster preparedness, closing the insurance protection gap, and developing action plans and strategies for meaningful progress and cultural change. Track Four, entitled Technology Trends: Reducing Risk Through Mitigation Technology is bought to you in partnership with eMerge Americas.
Harvard Alumni Angels Entrepreneurship Event
October 13th-14th | Harvard Alumni Angels via Zoom
Entrepreneurs come together to explore, learn and to support the startup ecosystem of South Florida. Join us to hear from experts in entrepreneurship and investing, virtually connect with startups, investors and influencers of South Florida and beyond, and select and celebrate the winners of the 2020 Harvard Alumni Angels Pitch competition.
Miami LIVE
October 13th-15th | French American Chamber of Florida Virtual Conference
Welcome to "MIAMILIVE" 2020 by the French American Chamber of Florida. We are very proud and excited to welcome you as a guest for our "Online Business Tour". You will be able to connect worldwide with founders, entrepreneurs, Institutional Investors, Venture Capitals, Incubators, Associations from United States, Latin America and France. We are looking forward to e-meeting you on October 13th, 2020 for three days of one-on-one meetings, expo-booths discovery and round tables with our 40 speakers.
Venture ATL
October 21-22nd | Venture Atlanta Virtual Conference
Venture Atlanta brings together the most innovative companies, technologies, and investors for the region's leading venture capital conference. This year, we'll be fully digital — streaming to you live for two days of immersive experiences and opportunities to connect. Join us October 21-22, 2020, as we network with key leaders, hear from innovative companies, and chart the latest venture capital trends with Venture Atlanta Live Online.
Palm Beach Tech Hackathon: Coding for Good
October 23-25th | Palm Beach Tech Virtual Hackathn
The Palm Beach Tech Hackathon is a virtual event where participants form teams, vet ideas, create a project, then present their work to an expert panel of judges. Teams will consist of developers, designers, project managers, and entrepreneurs, with successful teams having a mix of these areas of expertise and winners walking away with a combination of cash and in ­kind prizes! Our theme this year is Coding for Good, with each project supporting a local nonprofit.

eMerge Americas 2333 Ponce de Leon Blvd Miami FL
You received this email because you are subscribed to Newsletters from eMerge Americas

Update your email preferences to choose the types of emails you receive.

You can unsubscribe at any time.