News, highlights, and events throughout the Americas

Student Arrested for Miami Schools Cyberattack Used Simple Program
The 16-year-old teen accused of launching a cyberattack that helped shut down Miami-Dade's online classes used a simple, easy-to-download program to overwhelm the servers of the nation's fourth-largest school district, experts say. The South Miami Senior High student is accused of orchestrating no fewer than eight of at least two dozen cyberattacks that helped paralyze the first three days of the district's virtual classes, law enforcement officials said Thursday.
- Source: Miami Herald
Newly Designed Touchless Tech Burger King Eateries Will Debut in Miami
Last week, Burger King unveiled new restaurant designs for an enhanced guest experience in our COVID-19 world with incoming features that are sustainable and social-distance friendly. The result of these enhancements is a physical footprint 60% smaller on average than a traditional Burger King restaurant building and site. At the drive-in area, for example, guests will be able to park their cars under solar-powered canopies, place their orders through the BK app by scanning a QR code at their parking spot's kiosk screen, and have food taken directly to their cars.
- Source: Adweek
Miami Startup Aims to Make Government Contracting More Inclusive
Shakeia Kegler founded GovLia, a business-to-government marketplace that simplifies the way small, women-owned, veteran-owned, and minority-owned businesses sell to state and local government entities. GovLia's software platform streamlines the way small businesses connect with the government agencies and bid on opportunities, and at the same time GovLia provides educational services, ensuring that businesses are appropriately positioned to not only win contracts with government agencies, but actually fulfill those contracts, Kegler said.
- Source: Refresh Miami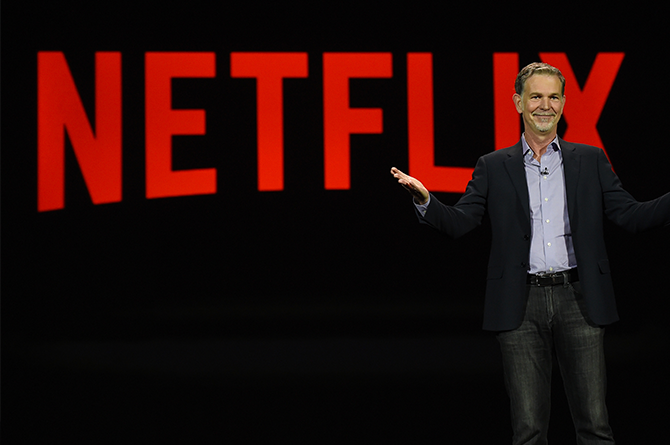 How Netflix's Reed Hastings Rewrote the Hollywood Script
The streaming giant had upended show business long before the pandemic hit. But with a highly unusual management style, its billionaire founder has now positioned his entertainment juggernaut to prosper like few companies in the world. Netflix, in many ways, is a perfect synthesis of Hollywood and Silicon Valley, driven by a global army of innovators serving up content informed by a deep understanding of their users' tastes.

- Source: Forbes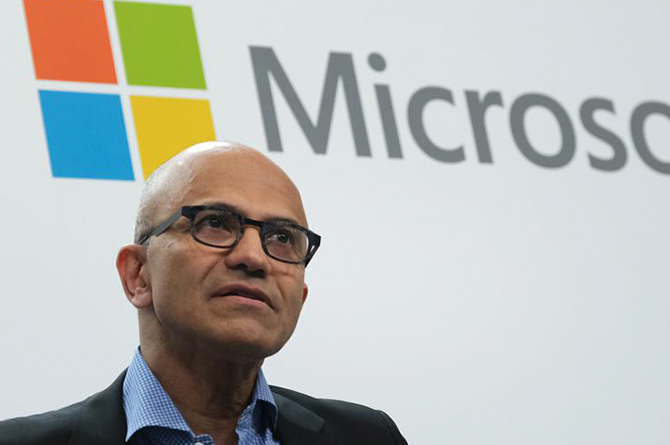 Pentagon Awards JEDI Contract to Microsoft - Again - In Blow to Amazon
The Department of Defense on Friday reaffirmed its decision to award Microsoft a $10 billion JEDI military cloud computing contract, dealing a blow to Amazon amid a legal fight for the lucrative contract. Microsoft originally won the contract in October last year, but the DoD launched a review in April after Amazon challenged the decision in a lawsuit, alleging there were errors in the procurement process and the Pentagon was biased in favor of Microsoft because of the administration's personal dislike of CEO Jeff Bezos.
- Source: TechCrunch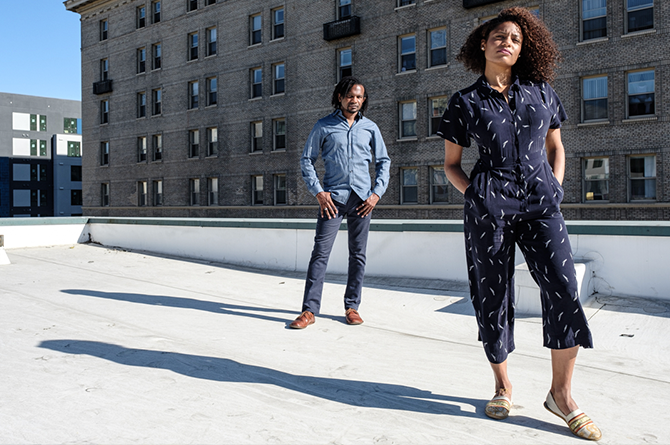 Fund Launches Investment Platform for Black-owned Businesses
Elisse Douglass and Trevor Parham, two community leaders from Oakland, California, with backgrounds in real estate and impact investing launched a new investment platform to provide capital and technical assistance to Black-owned businesses. Parham and Douglass started the $1 billion fund after Douglass created a community-oriented crowdfunding site for businesses affected by the protests following George Floyd's death in late May.

- Source: Crunchbase News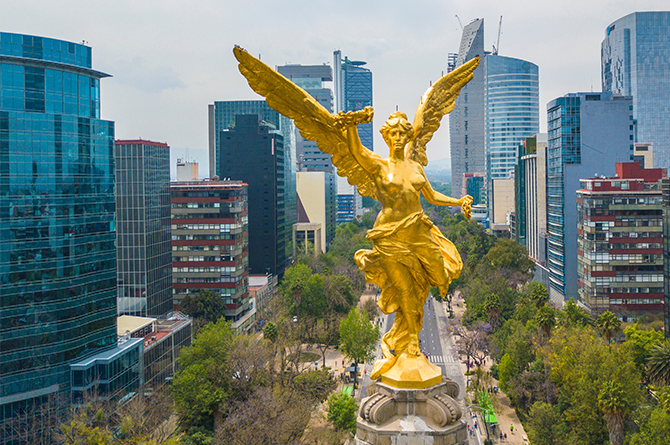 Startup Mexico Expands Accelerator Program to Costa Rica
Last Monday, the accelerator announced it had chosen Costa Rica as its next destination. But it's not going at it alone. The SUM has partnered with San José-based ParqueTec, a local startup ecosystem and incubator program. As a result, it and ParqueTec will help their startups soft-land into each other's countries.
- Source: Cntxto


IDB President Luis Alberto Moreno and Softbank Group International CEO Marcelo Claure
September 8th| AS/COA via Zoom
Join Council of the Americas in a conversation with Luis Alberto Moreno, president of the Inter-American Development Bank (IDB) and Marcelo Claure, CEO of SoftBank Group International. The leaders will discuss critical issues impacting Latin America today including the importance of innovative and multi-sectoral initiatives to advance the recovery and development of Latin America and the Caribbean in a post-pandemic world.
Challenges and Potential Opportunities for Women & Black Founders in the Private Equity and Venture World
September 9th | Women's Association of Venture & Equity via Zoom
You are invited to WAVE's Inaugural Event for the South Florida Chapter. Partnering with PEWIN and How Women Invest, we are pleased to host a series of three virtual discussions to explore gender and racial diversity in the investment world.
EndeavorLAB Cohort One Demo Day
September 10th | Endeavor Miami via Zoom
Join us virtually as we listen to EndeavorLAB Cohort One graduates pitch their companies to a panel of judges. The winner will receive a full scholarship to Endeavor Miami's ScaleUp Program (pending milestone achievements) and an opportunity to present at the Endeavor US ScaleUp Summit on September 25th.
People En Español: Poderosas 2020 Virtual
Sept 19th + Sept 26th | People En Español via Zoom
Join thousands of motivated and determined women for a spectacular two-day online experience. Boost your personal and professional development. Participate in enriching panel discussions and workshops with leading, innovative, and pioneering Latinas in the world of business and entertainment.
TECH TALK: Tech Startups & Raising Capital
Sept 21st | South Florida Tech Association via Zoom
South Florida Tech Talks are weekly happy hours to network, learn and engage with local technology & entrepreneurial leaders that have experiences to share. Join this talk from John Igoe, an experienced corporate lawyer with an extensive experience working with startup companies and entrepreneurs as they form and grow their businesses. He will address structure issues including: choice of entity, allocation of equity, relationships among founders, critical organization tasks, protecting IP, pitches to investors, and letters of intent.
Building a Culture of Preparedness: the FAIR Foundation Virtual Conference Series
Sept 23rd- Oct 29th | FAIR Foundation via Zoom
Building a Culture of Preparedness- FAIR Foundation Virtual Conference Series is a six week virtual event that will provide solutions on how stakeholders can unite to promote consumer education, resiliency through mitigation, improved disaster preparedness, closing the insurance protection gap, and developing action plans and strategies for meaningful progress and cultural change. Attendees and speakers include realtors, emergency managers, engineers, mitigation professionals, insurers and reinsurers, insurance agents, construction and technology companies, and local governments.
ShellHacks Hackathon | Florida's Largest Hackathon
Sept 25th- Sept 27th | Florida International University
Register to participate in Florida International University's upcoming signature event and the largest hackathon in Florida, ShellHacks! In its fourth year, ShellHacks will bring over 1,000 students together virtually to learn new technologies and build innovative solutions. They will be joined by mentors and recruiters from our corporate sponsors, so far including Google, Microsoft, Twitter, Facebook, and others. Our mission is to empower our diverse and talented community of student developers in Miami, who come from mostly underrepresented groups in tech.

eMerge Americas 2333 Ponce de Leon Blvd Miami FL
You received this email because you are subscribed to Newsletters from eMerge Americas

Update your email preferences to choose the types of emails you receive.

You can unsubscribe at any time.